Poster Berlin
Anton Dolin in Germany
Irina Bilyk in Germany
New Year's adventures of puppies in Germany
"Spleen" in Germany 2024
The play "Another Life"
Secret Service in Germany
ZIVERT. Tour in Germany 2024
"Naughty Molly" in Germany
Magic Christmas tree "New Year's Adventures of a Snowman"
Best events in Germany
Events in cities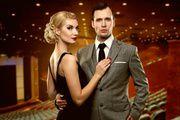 23.08.2023
Going to the theatre is always an event that is prepared for in advance. And one of the questions that inevitably arises before the spectator: what to wear to the theatre? In recent years, the rules have become more democratic, but still the theatre dress code still exists, and it should not be neglected.
Going to the theatre is a special event for most people. And this means that everyday clothes for such an outing will not work. After all, it's not only you who is watching in the theatre, but you are also being looked at.
More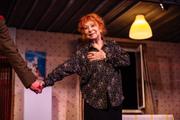 28.06.2023
The actors in "My Grandson Veniamin" have arrived safely at the first city where their European tour begins. The main role in the play is performed by the actress Liya Akhedzhakova, beloved by many generations of audiences. The list of cities where the performance will take place in June includes Prague and Bremen.
More